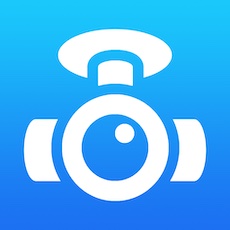 Dash Cam Plus is a Car Dashboard Camera that help you record your travel journey while you are driving.
You can use Dash Cam Plus to record the nice landscape scene while driving along beautiful road.
Recorded Videos also can be use as prove in case of any accident happen.

Recorded video are going to a loop where it will overwrite old video clips after it reach the video clips limit you set,
so you can better control the space usage in your iDevices.

Features:
- Easy Start/Stop recording
- Dime screen while video recording to preserve battery
- Tap on Favorite button to immediately save the current recording clip to favorite folder. [useful for emergency or beautiful scene]
- Support both landscape and portrait mode

- Adjustable video quality setting such as fHD 1080p [high quality for better viewing], HD 720p, 480p and 240p [low quality for space saving]
- Adjustable video clip length for limit each clip from 10 second to 5 minute per video clip.
- Adjustable video clips limit before video are overwriting.

- Video library that show videos recorded, videos status, space usage and video quantity.
- Able to delete video in video library.
- Preview video and add to favorite to avoid video being overwrite
- Save video to camera roll

Dash Cam Plus is a Great value universal app that support both iPhone, iPad for a single price.


Thanks for your support and do visit nitrio.com for more apps for your iOS devices.



ScreenShots: