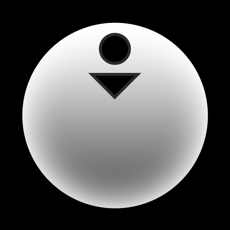 Weight on Other Planets Converter Calculator are physic/math calculator to find Your weight on other planets fast and easy.

Your weight is different on other planets because the gravity is different. You have not changed of course, so your mass is always the same.

Features:
- Instant calculation
- Result are copy able to other app
- Formula are include as reference
- Support up to 16 decimal place
- Support various unit for each input

Your weight is different on other planets in the Solar System because the gravity is different. This converter tells you what the scales would read on other worlds. The units will be the same on the other planet.e.g if the input is 50 kg on Earth the answer given would be in kg on any of the other planets.

Newton's gravitation law:

F = G((Mm)/r²)

Where:
F - Gravitational force between two objects
G - Gravitational Constant (6.674X10⁻¹¹Newtons x meters² / kilograms²)
M - Planet's mass (kg)
m - Object mass (kg)
r - Distance (m) between the centers of the two masses (the planet's radius).


*This is a universal app that work for both iPhone and iPad.

Thanks for your support and do visit nitrio.com for more apps for your iOS devices.



ScreenShots:

Get Weight on Other Planets Conv for iOS from Itunes App Store