Photo Print Sizes Calculator is a tool to calculate photo print size on paper base on digital photo size in megapixels or photo width and height in pixels.
Many people who use digital cameras want to know how large they can blow up or enlarge their photographs based the megapixel count of their camera. This calculator is aimed at let you how much you can enlarge your photographs depending on what type of what the pixel settings are on your camera.
By input the width and height of the photo, the app display the print aspect ratio for your better understanding on final print output.
Beside provide the 3 quality print size which are poor, standard and great quality. The app also display the print size along with human scale so you can better understand how large is the print base on your input.
*This is a universal app that work for both iPhone and iPad.
Thanks for your support and do visit nitrio.com for more apps for your iOS devices.
ScreenShots: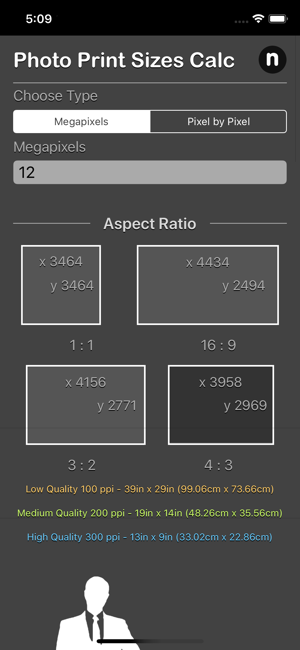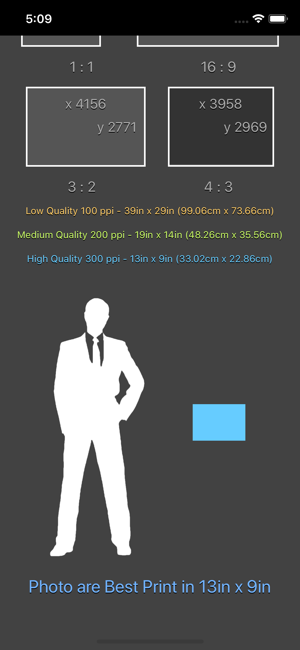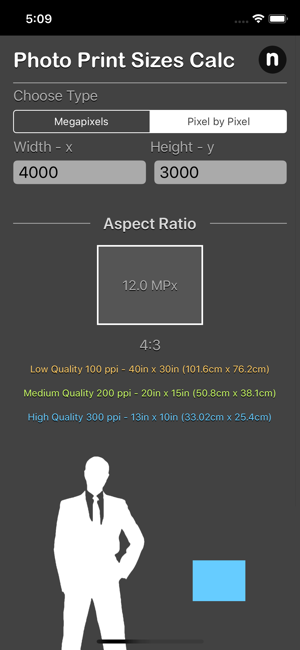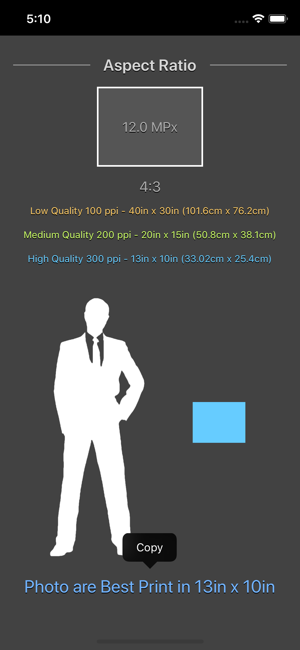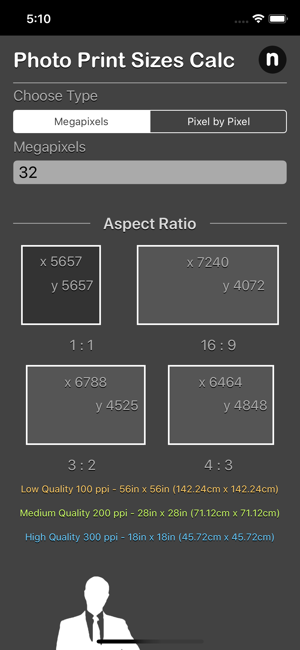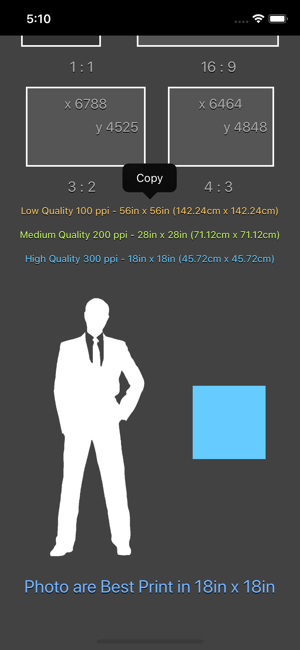 Get Photo Print Sizes Calculator for iOS from Itunes App Store