Light Meter - Lux and foot candle measurement tool in your pocket! Light Meter for Film Photography.
Light meter in your pocket! The only app you really need to measure light intensity. You can calibrated with professional Illuminometer.
Features:
- Exclusive simplicity and convenience of use with unique and attractive design.
- Real-time measurements.
- Result are save-able into log library.
- All result are comparable with Variable Lux, foot candle, ISO and Date in log library.
- Scene Image are save-able into camera-roll
- Front and rear camera supported.
- Lux and foot candle measurement.
- Option to Calibrated with light sensitivity.
To ensure the accuracy of measurements. you can calibrated with professional high-precision illuminometer.
Note : Light Meter app is not a replacement for a professional device and should be used for private purposes only.
*Thanks for your support, stay tune for more update to come.
*This is a universal app that work for both iPhone and iPad.
ScreenShots: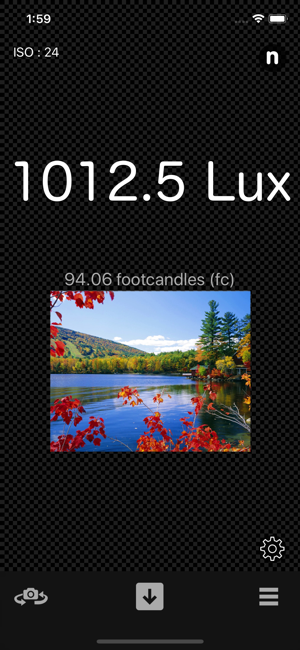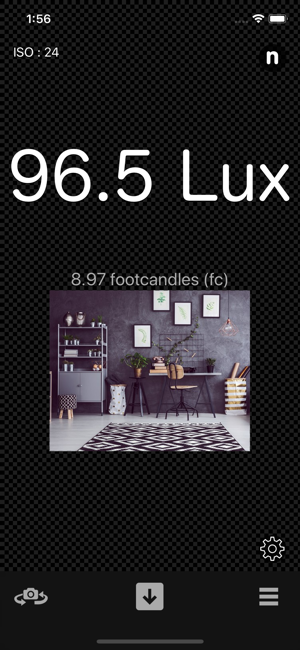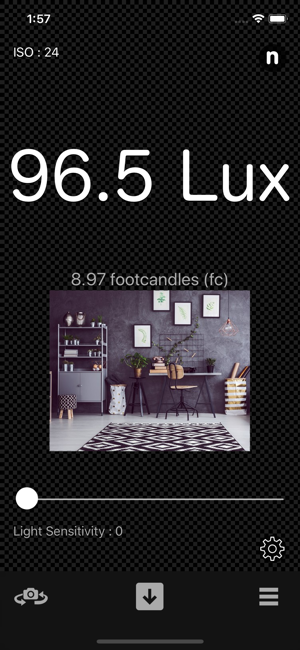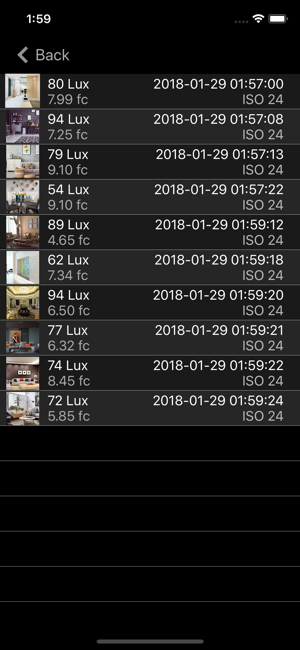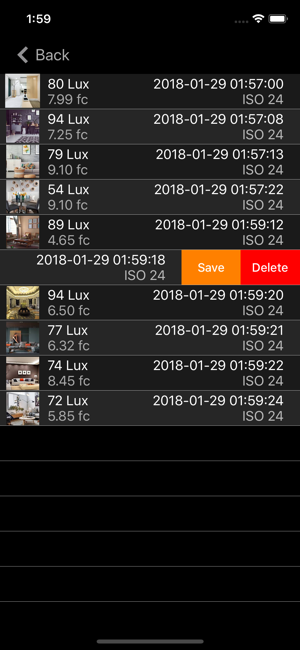 Get Light Meter - Brightness Calc for iOS from Itunes App Store