Fraction Calculator is mathematics calculator to generate fraction addition, subtraction, multiplication and division step by step fast and easy.
Features:
- Easy to use user interface
- Instant calculation
- Result are copy able to other app
- Result are generate into image and able to save into cameraroll
- Able to set font type
- Able to set both font color and background color
- Answers are provided as simplified fractions in lowest terms or as mixed numbers in reduced form.
This app is useful for math teacher, educator, or any person who want to prepare math material for teaching.
Also for students who need to learn more detail or understanding on math multiplication operation.
*This is a universal app that work for both iPhone and iPad.
Thanks for your support and do visit nitrio.com for more apps for your iOS devices.
ScreenShots: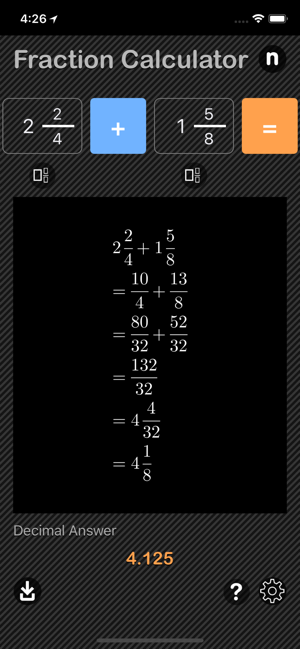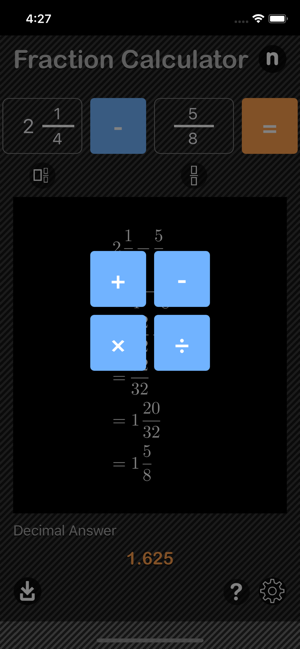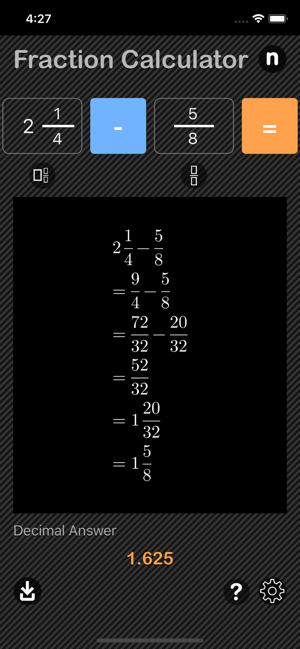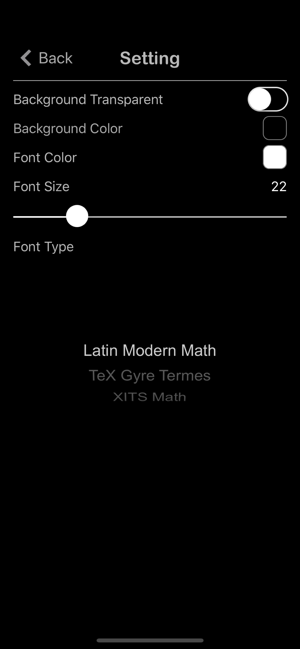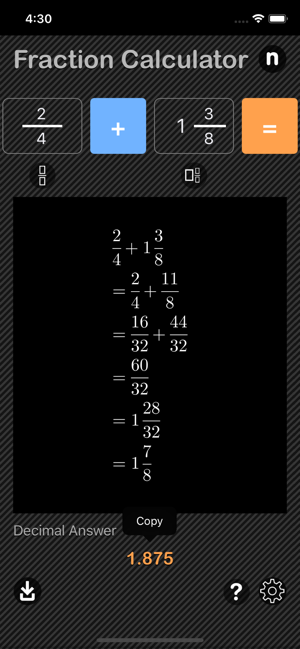 Get Fraction Calculator - Math for iOS from Itunes App Store