Brick and Plaster Calculator estimate quantities of brick and mortar required for a given area for single and double walls. Wall Height (m). Wall Width (m). A handy tool for building construction or any diy person.
Features:
- Calculate the number of bricks and amount of mortar required for a given wall area
- Calculate the quantity of cement and sand required for plastering a given wall area
- Standard brick size or custom brick size input available
- Support for both Metric and Imperial system
Brick quantity & Wall plastering calculation
The calculations is based on the following assumptions:
- The bricks are laid on stretcher bonds
- There is 12mm mortar joint between the bricks
- The mortar mix is 1:4 (cement:sand)
- The thickness of plaster for wall interior is taken as 12mm and that of exterior side is 15mm
A brick is building material used to make walls, pavements and other elements in masonry construction. Traditionally, the term brick referred to a unit composed of clay, but it is now used to denote any rectangular units laid in mortar.
Plaster is a building material used for the protective and/or decorative coating of walls and ceilings and for moulding and casting decorative elements.
A cement is a binder, a substance used for construction that sets, hardens and adheres to other materials, binding them together. Cement is seldom used on its own, but rather to bind sand and gravel together.
Mortar is a workable paste used to bind building blocks such as stones, bricks, and concrete masonry units together, fill and seal the irregular gaps between them, and sometimes add decorative colors or patterns in masonry walls.
*This is a universal app that work for both iPhone and iPad.
Thanks for your support and do visit nitrio.com for more apps for your iOS devices.
ScreenShots: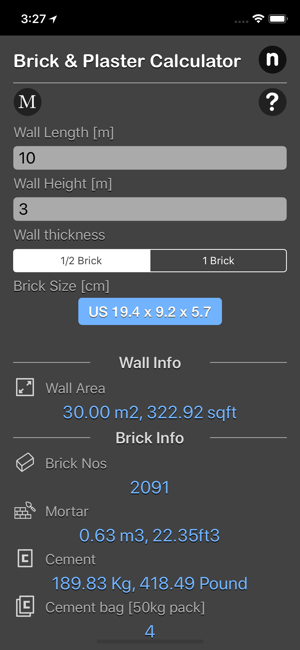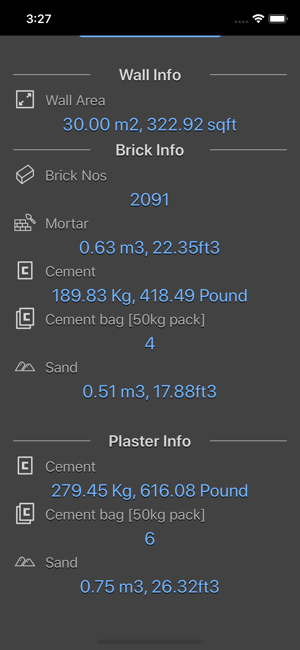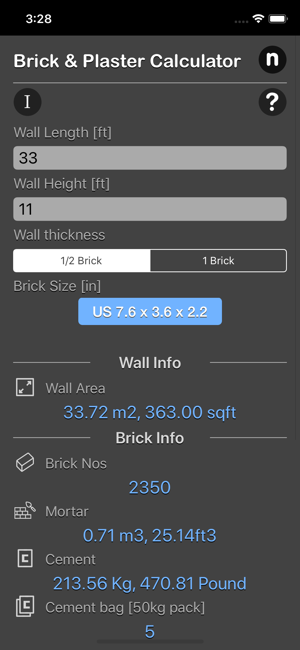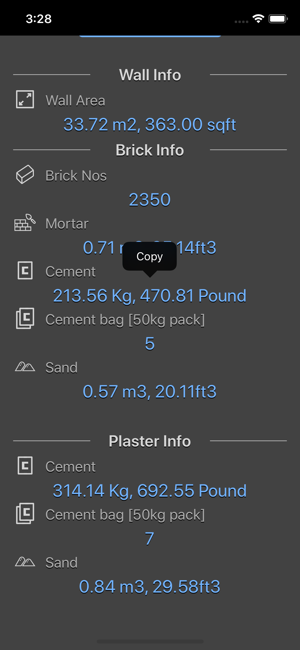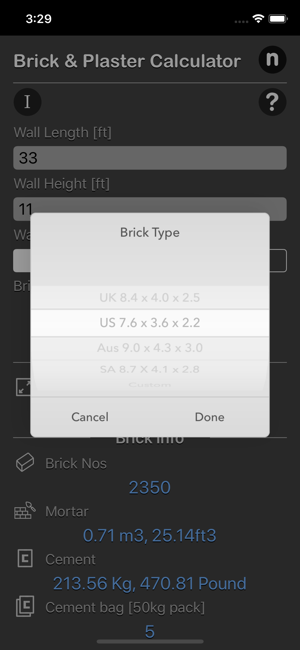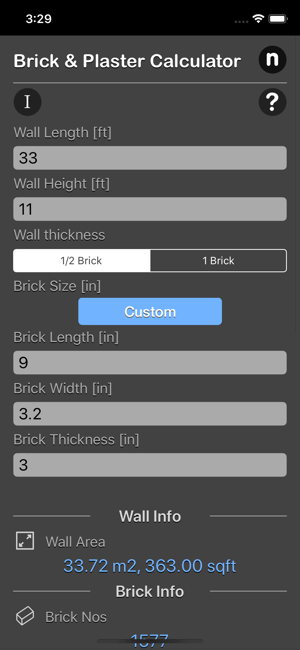 Get Brick and Plaster Calculator for iOS from Itunes App Store