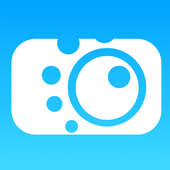 Time Lapse for iOS. Simple and robust time lapse app. Create amazing time-lapse video with ease. Perfect for casual user with easy to use control panel.
*Thanks for your support, stay tune for more update to come.
Feature:
– Save movie direct to camera roll without rendering.
– Option to save frame to camera roll for external editing.
– Highest resolution video save by default in 16:9 or 4:3 format.
– Highest resolution Image save by default in 16:9 or 4:3 format.
– Support both portrait and landscape mode.
– Photo are save immediately so you won't lose data accidentally.
– Delay on start up so capture session does not begin immediately to prevent camera shake.
– Start Stop on user demand.
– Able to set movie frame rate from 1-100
– Movie info is display for better understanding on time needed to capture and output movie length.
– Remaining Shot countdown info show on capture view.
– On touch lock Auto focus and exposure.
– Option to show Grid Guide.
– Option to Dim screen for battery saving.
– Aspect ratio selection for 4:3 and 16:9 for both portrait and landscape.
– Front or Back camera support.
– Simple UI and Easy to Use.
Get Time Lapse from Itunes App Store
Screenshots: