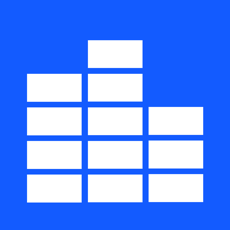 dB Calculator are physic/math calculator to find sound pressure level (SPL) and sound intensity level (SIL) in decibels fast and easy.

Features:
- Instant calculation
- Result are copy able to other app
- Formula are include as reference
- Support up to 16 decimal place


Sound pressure level (SPL)
SPL is actually a ratio of the absolute, Sound Pressure and a reference level (usually the Threshold of Hearing, or the lowest intensity sound that can be heard by most people). SPL is measured in decibels (dB), because of the incredibly broad range of intensities we can hear.

Formula:
SPL = 20 * log (P/Pref)
Where:
SPL - sound pressure level in dB
P - sound wave pressure, measured in pascals
Pref - reference value of sound pressure. Typically, it is assumed to be equal to 0.00002 Pa

Sound intensity level (SIL)
Sound intensity is defined as the sound power per unit area. The usual context is the measurement of sound intensity in the air at a listener's location. The basic units are watts/m² or watts/cm² .

Formula:
SIL = 10 * log (I/Iref)
Where:
SIL - sound intensity level in dB
I - sound intensity in watts per squared meter
Iref - reference value if sound intensity. Typically, it is assumed to be equal to 10⁻¹² W/m²


*This is a universal app that work for both iPhone and iPad.

Thanks for your support and do visit nitrio.com for more apps for your iOS devices.



ScreenShots: