Pipe Burst Working Pressure Calculator are physic/math calculator to find Fluid Pressure, Pipe Wall Thickness, Pipe Outside Diameter, Safety factor or Material Strength.
Features:
- Instant calculation
- Result are copy able to other app
- Formula are include as reference
- Support up to 16 decimal place
- Support various unit for each input
To find out the burst pressure of pipe Barlow's Formula are use and associated equations will determine the working pressure of a known diameter pipe.
Barlow's Formula is an equation which shows the relationship of internal pressure, allowable stress, nominal thickness and diameter.
Equation:
P = (2*S*T)/(OD*SF)
Where:
P = Fluid Pressure (psi)
T = Pipe Wall Thickness (in)
OD = Pipe Outside Diameter (in)
SF = Safety factor (General Calculations 1.5 – 10, Use 1 For Bursting Pressure)
S = Material Strength (psi) , Minimum yield strength
*This is a universal app that work for both iPhone and iPad.
Thanks for your support and do visit nitrio.com for more apps for your iOS devices.
ScreenShots: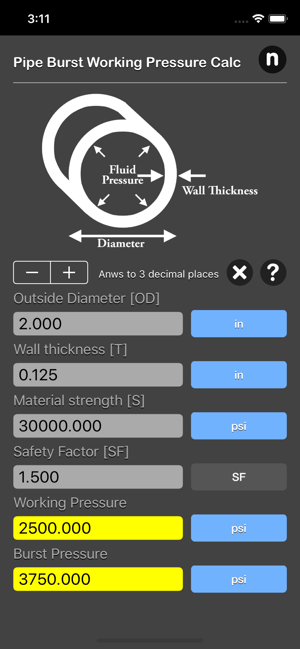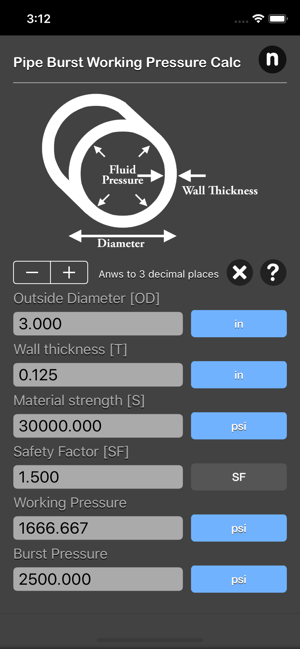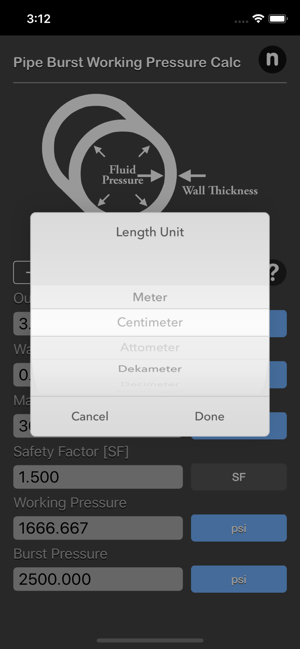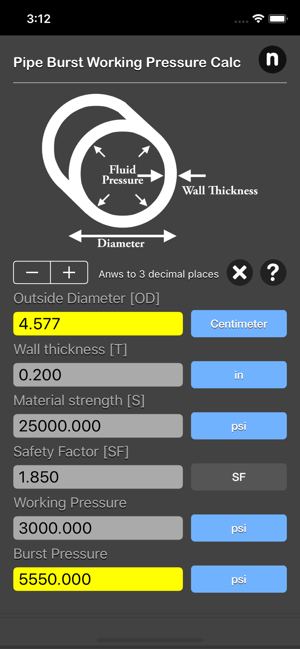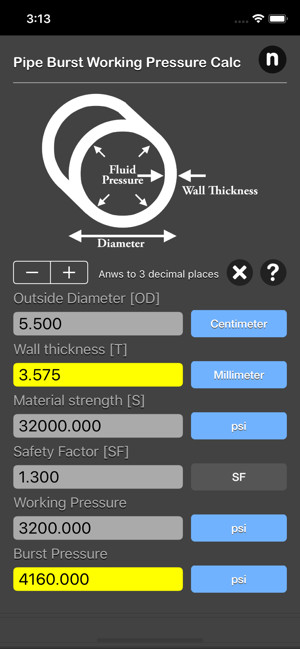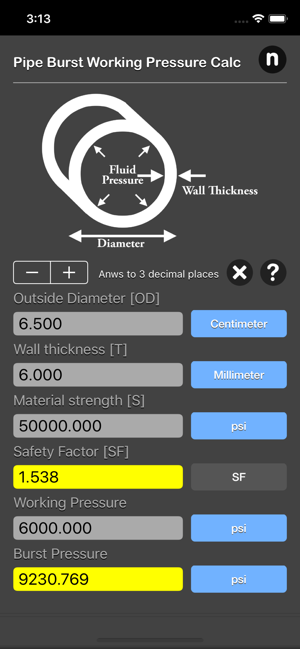 Get Pipe Working Pressure Calc for iOS from Itunes App Store