Neutral Density Calculator for photographers to calculate the shutter speed when adding neutral density filters to your lens. Set the filter you are using and the shutter speed without the filter and the app calculates the new shutter speed with your filter fitted. This is a utility app that helps you determine the correct exposure time/shutter speed when using Neutral Density Filters.
Instantly it tells you exactly how long to leave your shutter open, and it even has a built-in timer countdown clock.
Features:
- User friendly UI
- Includes a countdown timer if exposure time is more than 60 seconds (bulb)
- Option to dim the screen while countdown
- Option to enable disable sound once timer reach
- Neutral density or Optical density unit selection
- Supports up to 20-stops of ND filter
- Base Shutter speed from 1/8000 - 60 sec
- Show Fractional transmittance data with selected ND filter
Steps:
1 - How many stops your ND filter is (like a 3-stop, 4-stop, 10-stop, etc.)
2 - Base shutter speed - What your current shutter speed is (before you put your ND filter on your lens)
3 - Final time are calculate base on your input, you can press the start button sync with DSLR/DSLM camera shutter at the same time. And the timer will remind you once timer reach to release your DSLR/DSLM camera shutter.
*This is a universal app that work for both iPhone and iPad.
ScreenShots: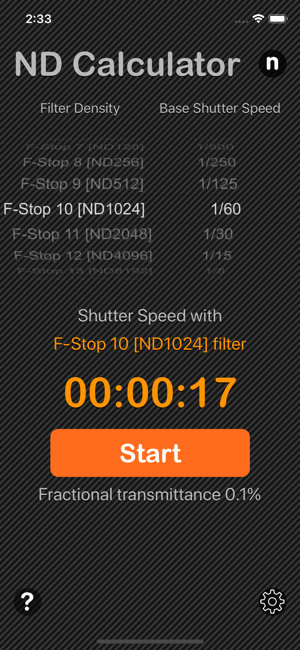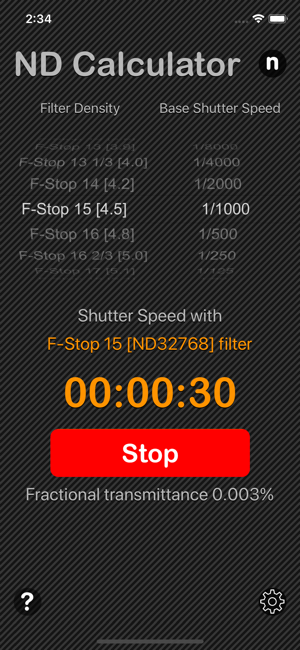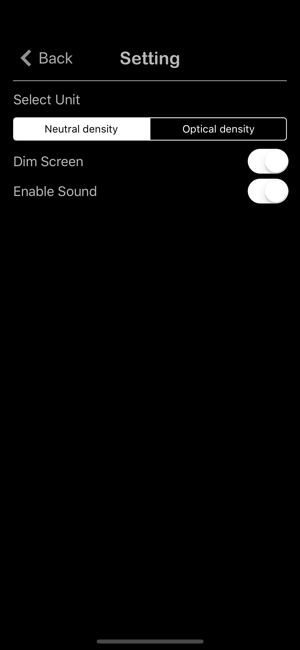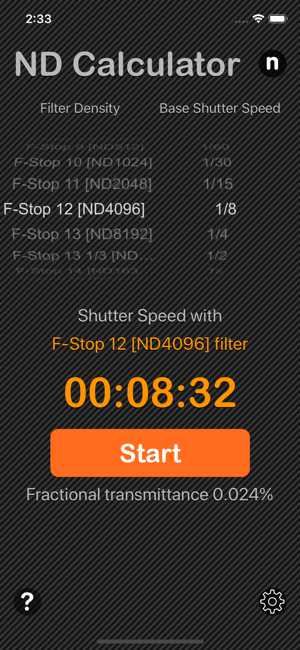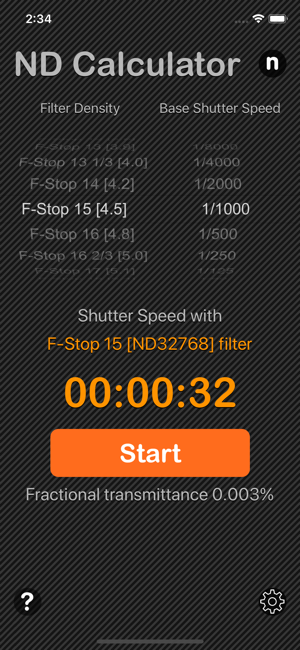 Get Neutral Density Calculator for iOS from Itunes App Store