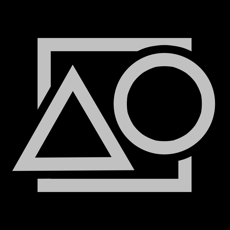 Geometry Calculator helps you solve your geometry problems. You can use it to find the area, perimeter of various geometry figures. You can also use it to check your homework answers, practice or explore with various values for deep understanding.

Geometry Shape included:
Square
Rectangle
Circle
Ellipse
Triangles: Equilateral
Triangles: Right
Trapezoid
Parallelogram
Stadium
Polygon - calculate properties of a regular polygon. Enter any 1 variable for side length or the polygon name.
- pentagon
- hexagon
- heptagon
- octagon
- nonagon
- decagon

* Toggle to show Formula for each calculation method.
* Units: Note that units of length are shown for convenience. They do not affect the calculations. The units are in place to give an indication of the order of the calculated results such as m, ft, cm or any other. Any other base unit can be substituted.

*This is a universal app that work for both iPhone and iPad.

Thanks for your support and do visit nitrio.com for more apps for your iOS devices.



ScreenShots:

Get Geometry Calculator Nitrio for iOS from Itunes App Store