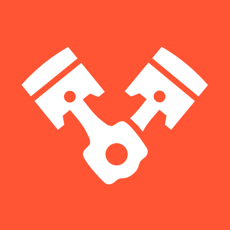 Engine Calculator Plus is designed to help you figure out engine specs for all car or plane engine types from inline 4 to V12 Engine.
This calculator provides calculations for engine displacement based on either the metric or US standard system.

Features:
- User friendly UI
- Engine type selection from single cylinder to complex W16 or even custom cylinder count.
- Display 3D engine from selection
- Metric or Imperial input
- Output Engine Displacement on cc, liter and cubic inch
- Output Compression ratio of engine
- Calculate estimate horse power in HP and Kilowatts
- Include formula to calculate the engine displacement in help page
- Result are copy-able to other app

The engine's static compression ratio is easily calculated if you know six measurements or volumes:
Bore - The diameter of the cylinder bore
Stroke - The distance the piston travels in the cylinder
Deck Height - The distance between the top of the cylinder bore and the top of the piston, when the piston is at TDC (Top Dead Center, or at its highest position)
Piston top volume - If the piston is dished, domed, or dimpled, that has an affect on compression ratio.
Combustion chamber volume - How much open space is in the head above the cylinder

Compression ratios:
Higher compression ratios cylinder produces better power and fuel economy. It is not just because the charge is squeezed harder and the resulting combustion pressure goes up, but also because the higher expansion ratio allows more energy to be extracted from the original high-pressure.
High compression ratio engines burn both much more cleanly and much more efficiently than lower-compression engines. However a lower compression motor will let you run cheap fuel, but your motor won't be as efficient, less efficient and less power.

*Thanks for your support, stay tune for more update to come

*This is a universal app that work for both iPhone and iPad.



ScreenShots: